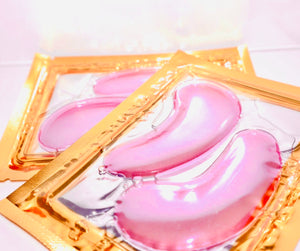 Infused with Rose Flower oil and collagen to reverse the effects of aging under your eyes. Use eye masks cold for added benefits! Store in the fridge not freezer.
How to use:
Use on clean skin
1.Remove from package and apply under your eyes over your eye bags, fine lines, or wrinkles.
2.leave on for 15- 30 minutes for maximum use!
3.Remove And apply under eye cream or serum. Or apply your makeup!
1 time use only